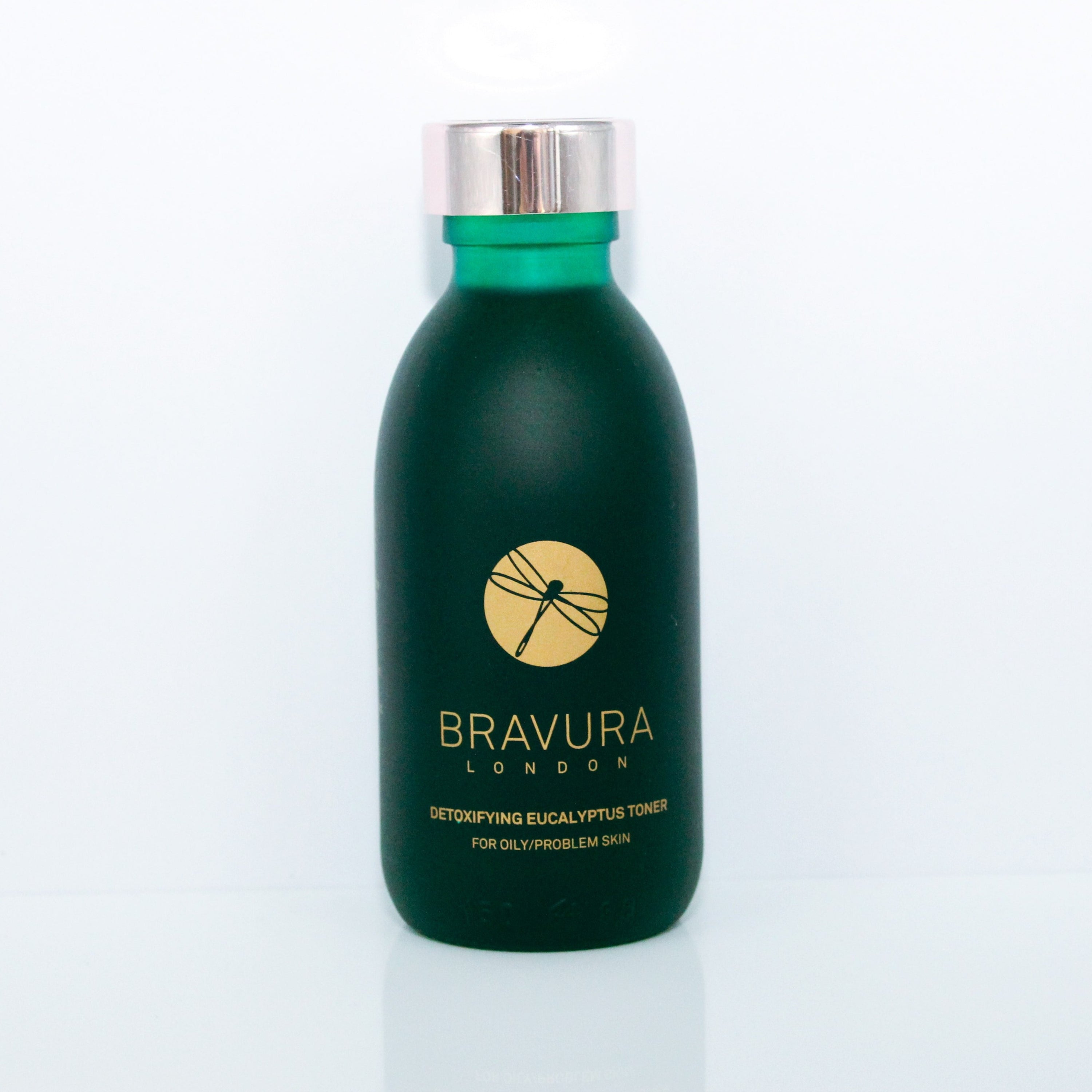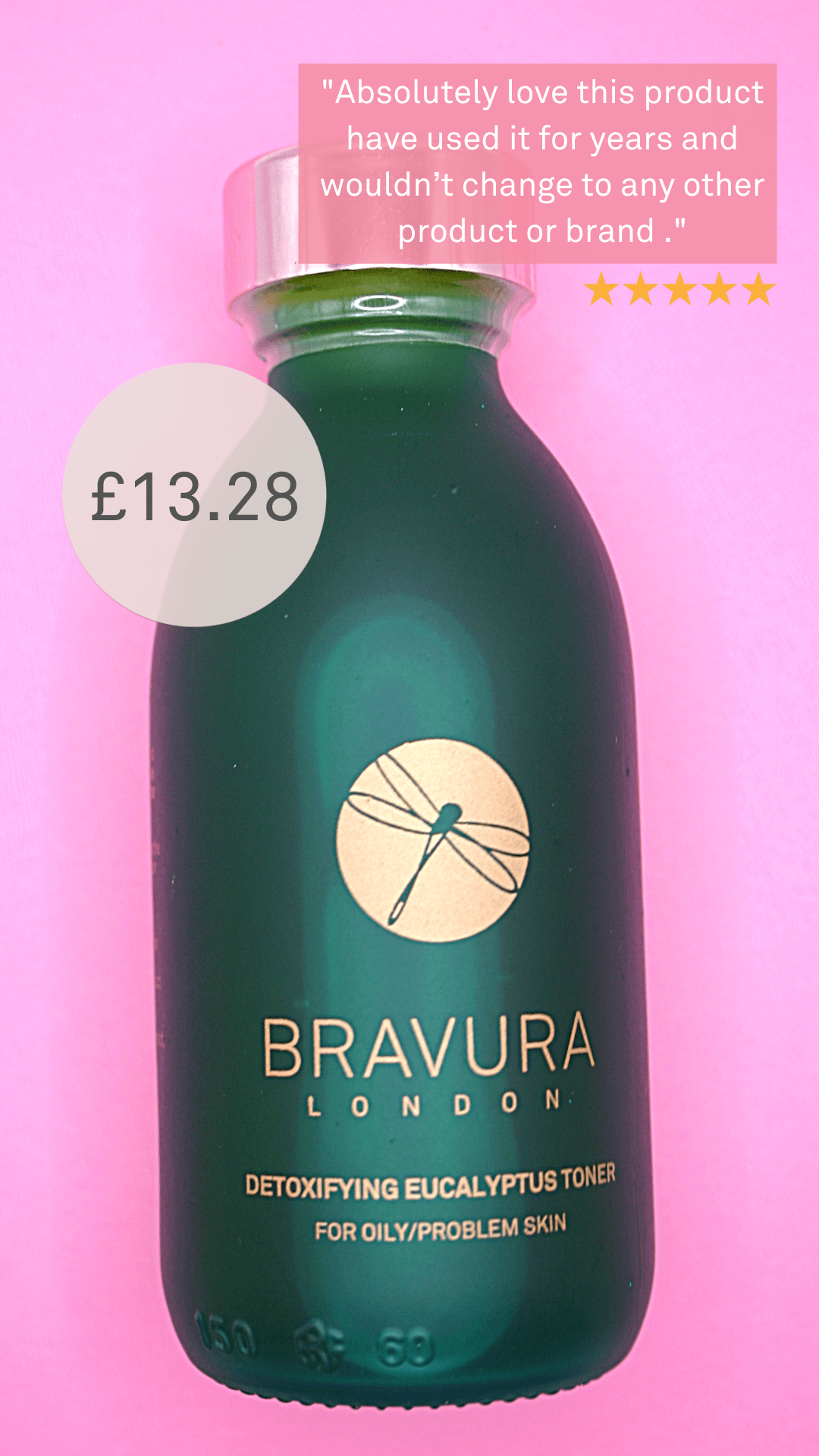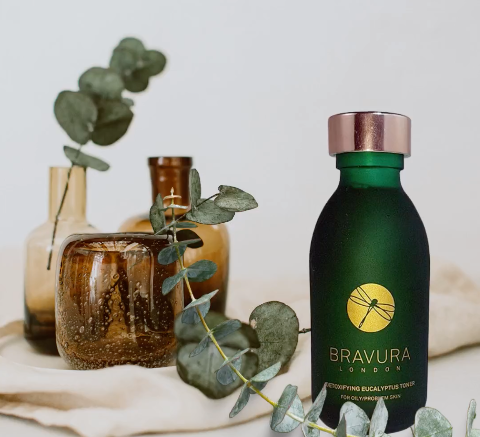 Detoxifying Eucalyptus Astringent Toner 15% AHA/BHA 150ml
Worldwide Shipping
Easy Returns
Secure Payments
Description
 Detoxifying Eucalyptus Toner is a very effective acid toner recommended only for non sensitive oily and spotty skin. It leaves skin feeling ultra clean and helps to reduce the appearance of blocked pores and blemishes. 
With a PH 3.8, the balancing pH levels of this toner with glycolic acid help to fight bacteria, reduce oil production and blemishes. The high content of Alpha Hydroxy Acids (AHA's) effectively accelerates exfoliation of the skin's dead cells, while Salicylic acid (BHA) works within the pores to help clear blockages and congestion.
This BHA toner is our strongest toner and is not suitable for sensitive skin or if you have experienced any sensitivity to strong products. 

If you use any of our 10% glycolic acid/ lactic acid or 2% salicylic acid products, we do not recommend this toner.
Salicylic acid is unsuitable if you are pregnant, breastfeeding or trying to conceive, please see our Dermaflannel as a suitable alternative. 
How Does It Work?
How does it work?

Eucalyptus has potent antibacterial properties and Salicylic Acid is widely used for deep pore cleansing and increasing skin cell turnover to help prevent blocked pores and blemishes. Glycolic Acid also aids exfoliation and leaves skin with a smoother and brighter appearance.
How To Use
After cleansing, apply with cotton wool, sweep across the face and neck, avoiding the eye area and mucous membranes. If you would prefer this product with a pump, it can be purchased separately HERE.

If you regularly use our chemical exfoliators, we recommend using one of our lower strength toners. We don't recommend using this in the same day as a chemical exfoliator.
FAQ
Why use an acid based toner?

When we cleanse, the PH of our skin naturally gets higher, a high PH creates a breeding ground for bacteria, so by using an acid toner you're instantly lowering your skin's PH. The exfoliating action of the toner also means that by removing these dead skin cells, the moisturiser you then apply is going to work a lot more efficiently as it's reaching your healthy skin, there's no point moisturising dead skin.
Ingredients
Aqua, Glycolic Acid and Sodium Glycolate, Aloe Barbadensis (Aloe Vera) Leaf Juice Extract, SD Alcohol 40B, Glucose and Fructose and Sucrose and Urea and Dextrin and Alanine and Glutamic Acid and Hexyl Nicotinate, Lactic Acid, Eucalyptus Globulus Leaf Extract, Salicylic Acid, Camphor, Myroxylon Balsamum Pereirae Balsam Oil (Balsam Peru), Phenoxyethanol, Sodium Benzoate.
Detoxifying Eucalyptus Astringent Toner 15% AHA/BHA 150ml
£0.00