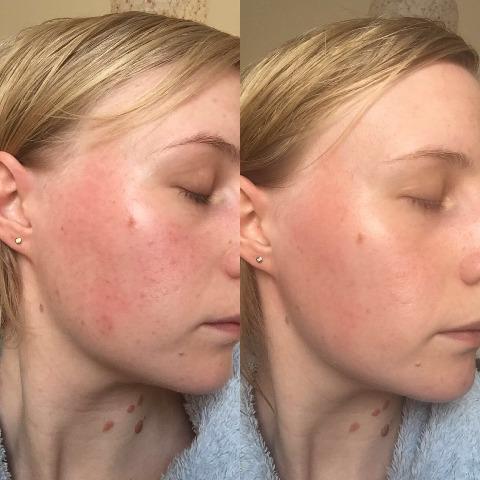 Worldwide Shipping
Easy Returns
Secure Payments
Description
This at-home chemical peel is a great way to pamper yourself and get that smooth, clear, glowing skin you deserve. This set includes everything needed for performing your own treatments including easy to use instructions with step by step guidance on how often they should be used as well!
What's included and how do I use them?
Lactic Acid 10%
There is nothing worse than dull, unhealthy skin. The key to a soft and supple skin is Bravura London's lactic acid peel which contains vitamin B5 and aloe vera as well as Vitamin E specially formulated with ingredients perfect for reducing the appearance of fine lines, wrinkles, discolouration as well as breakouts. Your skin will be rejuvenated giving your complexion a beautiful new lease of life.
Lactic acid has been used for decades to help slough away dead skin cells, revealing younger-looking complexion. It's a luxurious alternative to harsh scrubs or peel off face masks and leaves the skin looking radiant with less chance of irritation.
What is it used for? Lactic Acid has been known to help the following conditions
Breakouts
Enlarged pores
Dry skin
Sun damaged skin
Blotchy pigmentation, Hyperpigmentation (this product won't help chloasma, melasma or vitiligo)
Fine lines and wrinkles
Dull, sallow complexion 
Exfoliates without drying the skin
Lactic acid is a great choice for those with sensitive skin because it can help to reduce the appearance of fine lines, hyperpigmentation and enlarged pores. It also has been proven effective in rejuvenating old surface cells (exfoliation).
150ml Cleansing Oil & Pump
A luxurious, deep cleansing oil packed full of nourishing ingredients designed to remove impurities and make-up without drying out the skin. On contact with water, this cleansing oil transforms into a light cleansing milk which can be fully rinsed away, leaving the skin clean without any oily residue. Nourished skin is happy skin. 
The beautiful blend of aromatherapy oils in this formula help to promote a sense of relaxation while you're caring for your skin.
Perfect for all skin types, including oily skin, use this cleanser as your first cleanse to remove make-up, in the evening we always recommend double cleansing, you can use this cleanser twice if you prefer, it's not essential that you use a separate, second cleanser.

Chemical Peel Applicator Brush
Choose from a bamboo or black brush, This Taklon, fan shaped brush is one of the best brushes to use for applying your glycolic, salicylic or lactic acid. Taklon is a synthetic hair but has very similar properties to real hair, it's soft, strong and durable and because of the fan shape this brush it gives a quick and even application of chemical exfoliator to the area you're treating.
How To Use
Our fabulous sets are a great way to introduce yourself to the amazing skin benefits of acid exfoliation as they give you the correct cleanser to use before your acid - which is very important to get the best results, you don't want to use a cleanser with acids, harsh ingredients or exfoliators.

We recommend you use your acids in the evening. To start, you'd use your first cleanse oil, about a 5-10 pence piece depending on if you're wearing make-up, massage into dry skin for roughly 30 seconds, apply a little water which will turn your cleanser milky and rinse, do not use a face flannel, cotton pads or a cleansing brush, nothing that will drag the skin. Then pat (DO NOT RUB) your skin dry. Double cleansing in the evening is very important so repeat the process once more.

You are now ready to use your acid, following the instructions on the box, always perform a patch test before use.


Ingredients
Ingredients
Aqua, lactic acid, propanediol, polysorbate 20, panthenol, aloe barbadensis leaf juice powder, phytic acid, cellulose gum, algin, tocopheryl acetate, pelargonium roseum leaf oil, potassium sorbate, sodium benzoate, sodium hydroxide, citronellol

PH 3-3.5


This product is free from animal derived ingredients and is suitable for vegans.



AHA's may increase your skin's sensitivity to the sun and particularly the possibility of sunburn. Use a sunscreen and limit strong sun exposure while using this product and for a week afterwards. Do not use sunbeds while using products containing glycolic acid or salicylic acid.

First Cleanse Oil 150ml
Carthamus Tinctorius (Safflower) Seed Oil*, Caprylic/Capric Triglyceride(From Coconut Oil), Persea Gratissima (Avocado) Oil*, PEG-40 Sorbitan Peroleate (emulsifier), Tocopherol (Vit.E), Anthemis Nobilis Oil* (Roman Chamomile Essential Oil), Lavandula Officinalis Oil* (Lavender Essential Oil), Rosmarinus Officinalis (Rosemary) Leaf Oil*.

*Certified Organic, potential allergens contained in these essential oils are Citronellol, Eugenol, Geraniol, Limonene, Linalool.