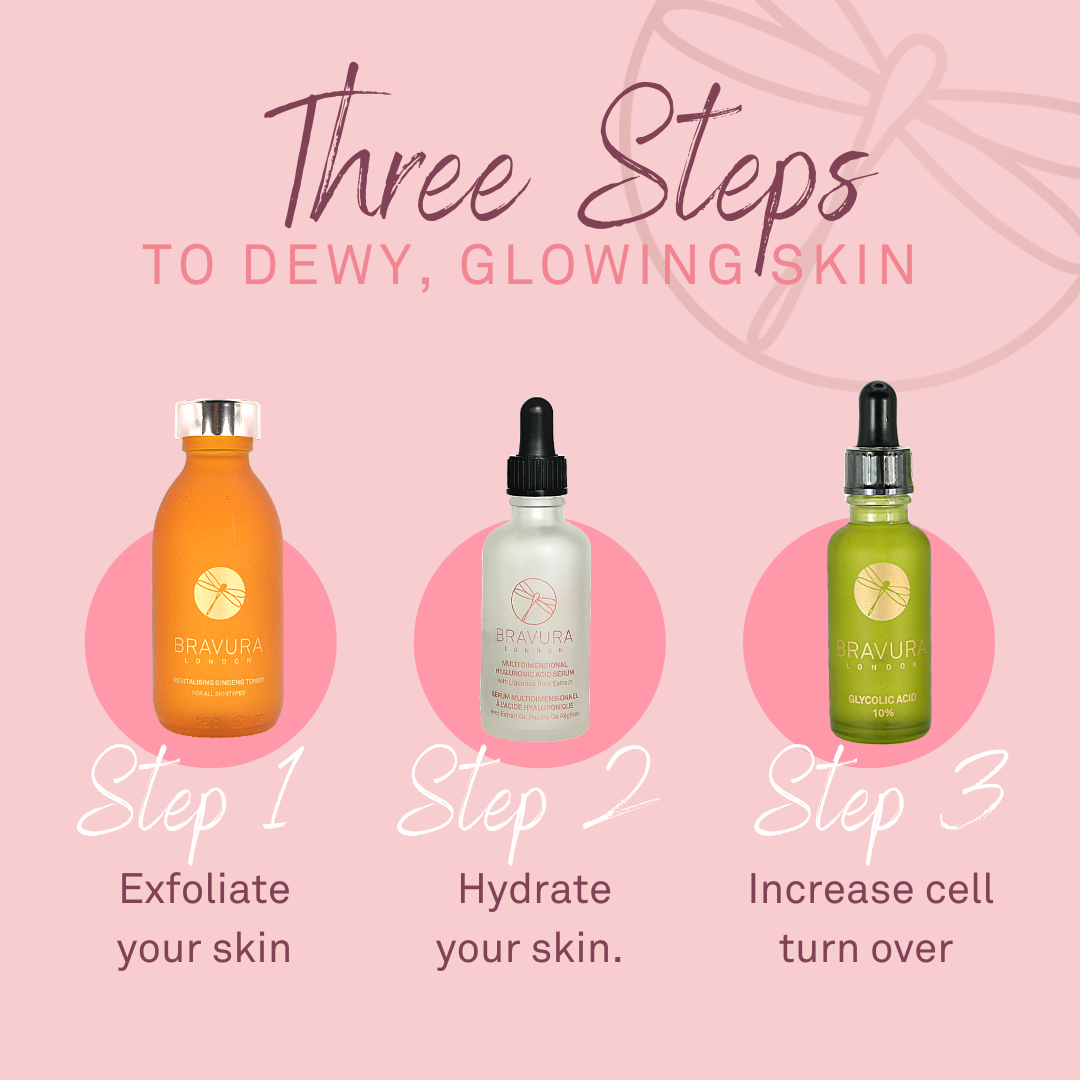 Revitalising Ginseng Toner with Glycolic Acid 5% 150ml
Worldwide Shipping
Easy Returns
Secure Payments
Description
 Revitalising Ginseng Toner is an Alpha Hydroxy Acid toner for normal to dry and sensitive skins and is ideal to balance your skin's PH after cleansing and to prepare your skin for treatments or your favourite moisturiser.
This delicately scented toner is infused with botanical extracts and exfoliating aha's which help to tone and firm, tighten the pores and smooth the appearance of the skin, to give it a finer, softer texture.


How Does It Work?
Ginseng is believed to increase oxygen in the skin cells whilst Glycolic Acid works to help the skin loosen the excess accumulation of dead skin cells, which cause the skin to appear rough, dull and aged. With regular use, skin appears fresher and more youthful. Witch hazel is widely used for its toning and astringent properties.
How To Use
After cleansing, apply with cotton wool, sweep across the face and neck, avoiding the eye area and mucous membranes. This gentle toner is suitable for all skin types but if you have very sensitive skin it's best to perform a patch test. If you would prefer this product with a pump, it can be purchased separately HERE.

This toner can be used twice a day and can also be used before the chemical exfoliators.
FAQ
Why use an acid based toner? When we cleanse, the PH of our skin naturally gets higher, a high PH creates a breeding ground for bacteria, so by using an acid toner you're instantly lowering your skin's PH. The exfoliating action of the toner also means that by removing these dead skin cells, the moisturiser you then apply is going to work a lot more efficiently as it's reaching your healthy skin, there's no point moisturising dead skin.
Ingredients
Aqua, Aloe Barbadensis (Aloe Vera) Leaf Juice, Hamamelis Virginiana (Witch Hazel), Aesculus Hippocastanum (Horse Chestnut) Seed Extract, Glycolic Acid , Ammonium Glycolate, Glycerin, Glucose, Fructose, Sucrose, Urea, Dextrin, Alanine, Glutamic Acid, Hexyl Nicotinate, Panax Ginseng Root Extract, Phenoxyethanol, Sodium Benzoate, Biotin, Potassium Sorbate, Fragrance, Citronellol, Geraniol, Hydroxycitronellal, Hexyl Cinnamal, Linalool.

PH 4.5
Revitalising Ginseng Toner with Glycolic Acid 5% 150ml
£0.00