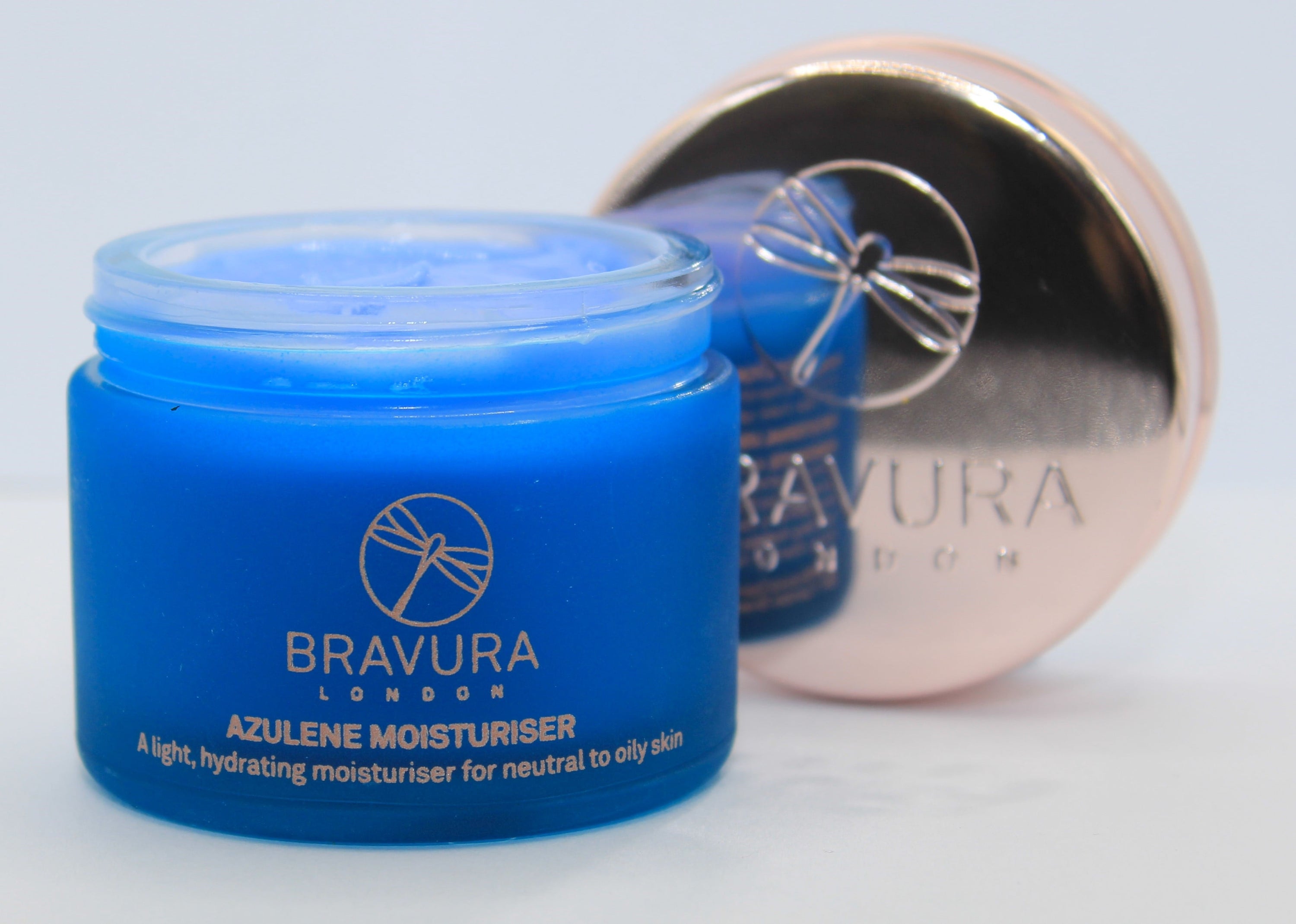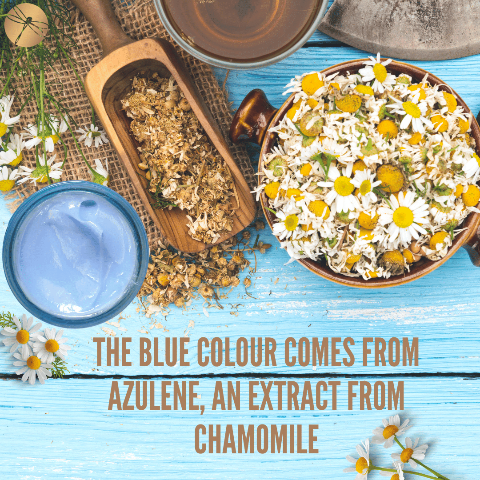 Worldwide Shipping
Easy Returns
Secure Payments
Description
True moisturisation shouldn't come at the cost of breakouts.
Relieve your complexion, rejoice in thoroughly hydrated skin and create the perfect base for everyday life with our Azulene Moisturiser. 

Bringing together a whole host of science-backed botanicals, this natural formula has been carefully created for those with oily, combination or neutral (normal) skin types. That way, you can indulge in much-needed hydration, without worrying it will clog your pores.

Azulene, aloe vera, rosemary, sage and hop extracts create an immediately calming effect for spot-prone skin, whilst hazelnut, wheat germ and avocado oils add indulgent nourishment.

Creating a brilliant base for everything from simple SPF, to a full face of makeup, the cream is light, non-greasy and is perfect day and night. The Azulene Moisturiser is also the ideal choice after a chemical exfoliator or Dermaflannel treatment.
How To Use
To soothe the skin and leave it gloriously hydrated, simply apply a small amount of our Azulene Moisturiser to the face and neck. For best results, use it after cleansing and toning, in both the morning and the evening.

If using alongside a serum, your water-based serum would be used before the Azulene Moisturiser and an oil-based serum would usually be used after your moisturiser.
FAQ
Won't using a moisturiser block my pores?

No! Whilst this is a common misconception, moisturisers are just as important for those with spot-prone skin, as they are for everybody else. Our Azulene Moisturiser has been carefully crafted, rigorously tested and uses science-backed ingredients that those with congested and troublesome complexions can rely on.

What makes this moisturiser any different?

With more than 20 years of experience under her belt, Amanda has not only studied, but lived, breathed and worked skincare for her whole adult life. Based on scientific research regarding often neglected natural ingredients, her formulas are totally focused on helping you to get the results you deserve.

Azulene - the hero ingredient in this product - is a soothing botanical extract from the chamomile flower. Perfect for sensitive areas, it restores a sense of calm to even the most upset of complexions. Similarly, rosemary, sage and hop extracts each settle spotty and troubled skin types.

Acting as the base of the formula, aloe vera is one of the oldest medicinal plants known to man! Said to contain antiseptic agents, it not only moisturises, but increases blood flow, penetrates deep into the skin's tissue and is naturally calming.

Amanda was careful to ensure that the oils she chose were light, whilst still packing a hydrating punch. Hazelnut, wheat germ and avocado oils work together to nourish the skin, without clogging your pores.

Finally, sodium hyaluronate is added to the blend. This is the salt of hyaluronic acid, meaning it has a considerably lower molecular size and that its active ingredients can deeply penetrate the skin. Alongside moisturising, it also increases the water content of the skin, causing a temporary (and very slight!) swelling that reduces the appearance of fine lines.

You can thank us later…

Will it make my skin blue?

Don't worry, we're not here to stain your face any primary colours! While the azulene in this product gives it its gorgeous blue hue, it won't leave an unwanted tinge after use.
Ingredients
Aloe Barbadensis ( Aloe Vera) Leaf Juice ,Carthamus Tinctorius (Safflower) Seed Oil, Stearic Acid, Cetyl Alcohol, Dimethicone, Sodium Alginate, Humulus Lupulus (Hops) Extract, Rosmarinus Officinalis (Rosemary) Leaf Extract, Salvia Officinalis (Sage) Leaf Extract, Corylus Avellana (Hazelnut) Seed Oil,Triticum Vulgare Germ (Wheat Germ) Oil, Phenoxyethanol, Sodium Hyaluronate, Sodium PCA, Triethanolamine, Persea Gratissima (Avocado) Oil, Azulene, Tocopheryl Acetate (Vitamin E), Retinyl Palmitate (Vitamin A), Ascorbyl Palmitate, d-Panthenol, Panax Ginseng Root Extract, Allantoin, Potassium Sorbate, Sodium Benzoate, Citric Acid.
Azulene Moisturiser 50ml
£0.00