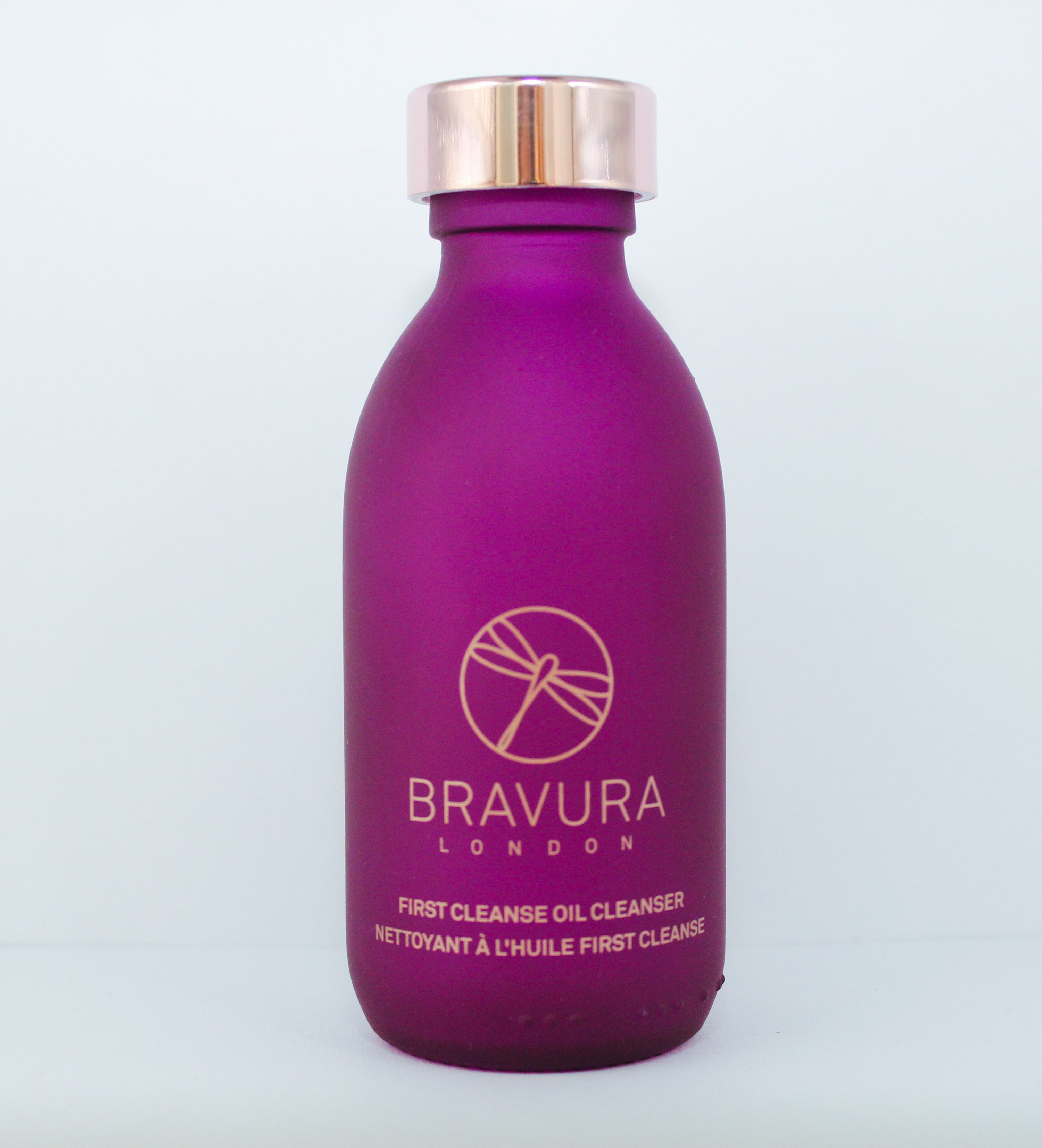 Worldwide Shipping
Easy Returns
Secure Payments
Description
We recently updated the formula of our first cleanse oil, however in order to maintain the highest quality standards, we have currently reverted back to our previous formula. Apologies to all that prefered the new formula but sometimes, you can't beat a classic.
A luxurious, deep cleansing oil packed full of nourishing ingredients designed to remove impurities and make-up without drying out the skin. On contact with water, this cleansing oil transforms into a light cleansing milk which can be fully rinsed away, leaving the skin clean without any oily residue. Nourished skin is happy skin. 
The beautiful blend of aromatherapy oils in this formula help to promote a sense of relaxation while you're caring for your skin.
Perfect for all skin types, including oily skin, use this cleanser as your first cleanse to remove make-up, in the evening we always recommend double cleansing, you can use this cleanser twice if you prefer, it's not essential that you use a separate, second cleanser.
This cleanser can be used to clean your skin whether you wear make-up or not! It's an amazing product that will leave your skin feeling fresh, clean and healthy.
We recommend purchasing a pump with your first order, it's important that you don't get any water in the bottle and pumps can help prevent this. Use a little of your oil first before adding the pump or it will spill out.

Active Ingredients
Safflower oil, Pressed from the blooming plant's seeds, safflower oil contains linoleic acid, an essential fatty acid that offers many benefits for skin. This acid is a key reason why safflower oil works so well in skin care products, Linoleic acid offers powerful dirt- and oil-removing abilities without aggravating the skin.

Avocado oil is rich in fatty acids, vitamins, and antioxidants that can help nourish the skin. It can also penetrate into the skin to help improve skin texture and promote a healthy skin barrier. Additionally, the oil is non-comedogenic, meaning it won't clog pores, making it suitable for all skin types.

Caprylic/Capric Triglyceride helps to remove dirt, oil, and impurities from the skin by dissolving them in the oil-based formula. It is gentle and non-irritating, making it suitable for all skin types, including sensitive skin.

In addition to its cleansing properties, Caprylic/Capric Triglyceride has emollient properties that help to moisturise and soften the skin. It forms a protective barrier on the skin's surface, which helps to prevent moisture loss and keep the skin hydrated.

Caprylic/Capric Triglyceride is also known for its ability to penetrate the skin easily, which allows it to deliver other beneficial ingredients into the skin more effectively. This means that when it is included in a cleanser, it can help to enhance the performance of other active ingredients in the formula.

Essential oils note from Amanda
As a qualified aromatherapist I have been using aromatherapy oils for over 20 years, I believe in their wonderful abilities to help mind and body. As essential oils aren't scientifically proven to be beneficial, skincare brands are unable to make claims for their benefits on the skin and so I encourage you to google the essential oils used and see the potential benefits that aromatherapists believe these oils to possess.


How To Use
Shake before use. Apply half a pump to the palm of your hands and massage over the face and neck while your skin is dry. To remove eye make-up, close your eyes and spread gently over the eyes and eyelashes. Add water to transform the oil into a milky cleanser.

Rinse thoroughly with warm water or on non sensitive skin, remove with a cotton face flannel.

Remove the cleanser with a face flannel/cloth
Follow with a toner
Use as your first cleanse only and follow with a face wash.

If you find your skin feels oily, try using less product, you only need a small amount.

This is the perfect cleanser to use before your chemical peel but always rinse away before acids, no cloths or flannels.

Amanda's Tip - If like me you use Gua Sha crystals to massage your face but don't like being left with any oily residue, apply your First Cleanse Oil, massage with your crystals and then rinse off. This is an excellent way to refresh your skin in the morning.

Please note – Your pump will arrive separately, a small amount will need to be used before the pump can be inserted to ensure no product is lost. Be sure that no water enters the bottle.
FAQ
Oil as a makeup remover?

Oil is fantastic to cleanse with because oil attracts oil, dirt and grime, it also dissolves tough products like waterproof mascara and so you can use it as your first cleanse to remove make-up and then follow with a second cleanse or just use this cleanser twice in the evening. CLICK HERE for information on how to get the best from your cleansing routine.

Can it be used in the morning too?

YES! One of the best things you can do for your face is give it a massage, it stimulates lymphatic drainage and blood flow, which increases oxygen levels and removes any fluid retention and puffiness leaving the skin with a lovely glow, and so it really wakes your skin up after it's been squished in to your pillow all night. Because it turns milky with water there is no residue left on the skin so you won't be left looking oily. For a truly magical morning ritual, use alongside a gua sha crystal.

Oil cleanser for oily skin? Isn't oil is bad for oily skin though? No, even oily skin needs moisture or it can become dehydrated, remember this product will be fully rinsed away leaving no oily residue. Flaky, oily skin is a nightmare. No matter what your skin type, your skin will love this cleanser!
Ingredients
Carthamus Tinctorius (Safflower) Seed Oil*, Caprylic/Capric Triglyceride(From Coconut Oil), Persea Gratissima (Avocado) Oil*, PEG-40 Sorbitan Peroleate (emulsifier), Tocopherol (Vit.E), Anthemis Nobilis Oil* (Roman Chamomile Essential Oil), Lavandula Officinalis Oil* (Lavender Essential Oil), Rosmarinus Officinalis (Rosemary) Leaf Oil*.

*Certified Organic, potential allergens contained in these essential oils are Citronellol, Eugenol, Geraniol, Limonene, Linalool.
First Cleanse Oil 150ml
£0.00