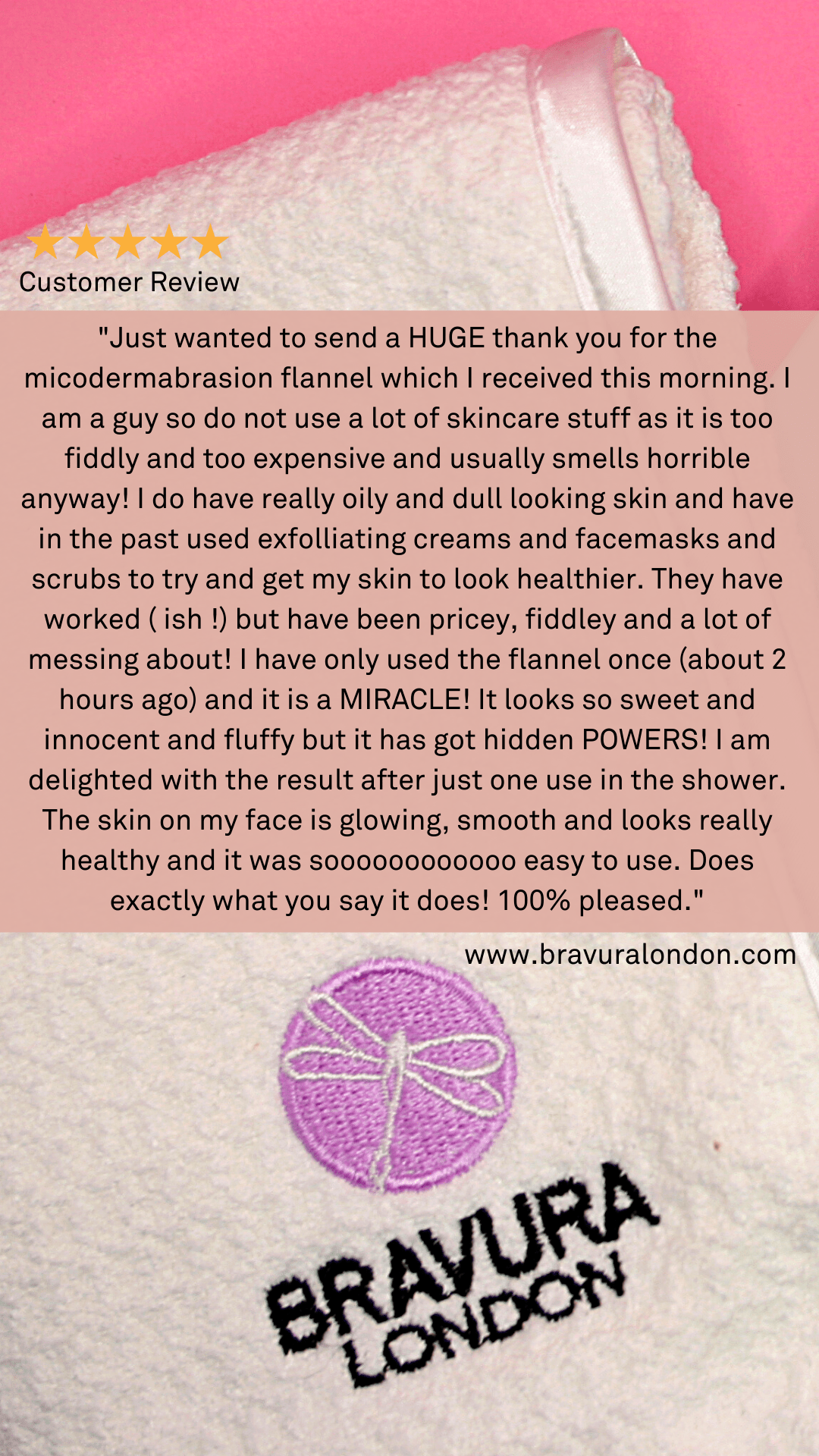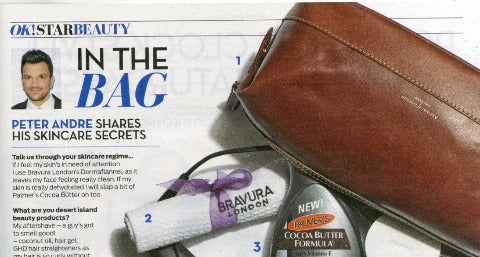 Dermaflannel® Exfoliator for Face & Body
Worldwide Shipping
Easy Returns
Secure Payments
Description
Are you seeking a natural solution to breathe new life into your dull, lackluster skin? Look no further than the Dermaflannel®! This revolutionary, reusable exfoliation tool is gentle enough for both your face and body, offering a remarkable way to transform your skincare routine. 
With its innovative design, the Dermaflannel® effortlessly exfoliates your face and body. Its unique weave works wonders in sweeping away dead cells, revealing a softer, smoother complexion and a luminous glow. It's like experiencing the benefits of an at-home chemical peel without the need for strong ingredients. This game-changing beauty tool truly lives up to its name - it's like having a facial in a flannel!
Embrace the Dermaflannel® and enjoy the convenience of a natural exfoliation method that delivers remarkable results. Say hello to radiant, revitalised skin that will leave you feeling confident and glowing. Get ready to experience the transformative power of the Dermaflannel® and unveil your most luminous self.
Want to see the Dermaflannel® in action? Check out our demonstration video
Our Dermaflannel® is taking the beauty industry by storm, delivering dramatic results that leave you looking and feeling great. 
The Dermaflannel® helps to improve the appearance of the following skin complaints: 
Blackheads and whiteheads
Breakouts and spots
Surface Discolouration
Dry skin
Dull skin
Fine lines
Red spots
Rough uneven skin
Enlarged pores
How Does It Work?
Dull/Flaky Skin: The Dermaflannel gently exfoliates the upper layer of your skin, known as the stratum corneum. Our skin naturally sheds dead surface cells to reveal fresh skin cells, but sometimes it needs a little help. Oily skin types may struggle with exfoliation, while dry skin types can appear dull and grey due to a buildup of dead cells that prevent moisturisers from being absorbed effectively. The Dermaflannel assists in this natural exfoliation process, promoting a brighter, healthier complexion.

Blackheads: Washing and scrubbing won't remove blackheads as the particles are too big to reach within the pores. Even scrubbing beads are too large to make a difference. However, the Dermaflannel's small fibers enable it to reach within the pores to dissolve blackheads and remove them in a matter of weeks if used daily. The flannel is also abrasive, which helps to exfoliate the skin thoroughly, preventing the pores from becoming clogged again with dead skin and excess oil.

Ageing Skin: Although we're not against ageing, many people prefer to maintain a youthful complexion. By exfoliating and removing dead skin build-up, skin looks instantly brighter and healthier. Fine lines, enlarged pores and wrinkles appear minimised and serums and moisturisers better absorbed by fresh skin.

Discolouration from breakouts: The Dermaflannel deeply exfoliates skin and reduces the appearance of blemishes. For those with post-inflammatory pigmentation, protect skin from the sun and always wear SPF to avoid worsening pigmentation from UVA and UVB rays. While Dermaflannel may help reduce the appearance of blemishes and discolouration, it won't stop excess pigmentation if your skin is prone to it.
FAQ
How does this work any different to an ordinary flannel?

The secret is in the weave. This unique flannel is created with tiny fibres that have been split into millions of finer fibres that are no thicker than one hundredth of a human hair. Using a unique weaving process, each flannel consists of tens of thousands of tiny storage compartments that lift the dirt up out of the pores, trap the waste and leave a clean surface. The nylon core within the fibre form tiny edges that break up surface dirt and easily absorb and remove oils and dead skin cells. The only cleanser you need is water!

Can the Dermaflannel be used on young skin?

With parent supervision yes. Children as young as 8 can experience skin complaints which can be traumatic, but as the Dermaflannel is very abrasive and can easily be misused, we recommend anyone under the age of 16 be supervised by a parent to ensure the skin isn't over exfoliated. Use the product gently, once or twice a week and ensure that your child wears a suitable SPF when in the sun.



Are there side effects?

A slight pinkness may occur due to the abrasive nature of the Dermaflannel but this is dependent on your type of skin and its sensitivity. Some people may experience slight flaking of the skin in the several days after treatment, if this happens use less pressure. Any irritation would usually mean the Dermaflannel has been used to vigorously or that it has been used for too long in one area.

Can I use it for other parts of my body besides my face?

The Dermaflannel can be used on your whole body, including back and chest, dry, sun damaged skin on arms, legs, etc. with the same rejuvenating and skin clarifying effects. This is an effective way of reducing in-growing hairs and Keratosis Pilaris.

How soon will I see results?
You will feel the results instantly; your skin will feel softer and smoother. After approximately a week of regular use, blemishes will start to clear, the skin will look healthier and you will just notice how clean and fresh your skin is. After approximately four weeks the skin will appear firmer, blemishes will be fading, fine lines less noticeable and pores will be shrinking. The results will just keep getting better and better with each use.
Dermaflannel® Exfoliator for Face & Body
£0.00